Wild Woman: Your Nature is Calling
April 2019
Welcome, Introductions, Awakening Our Nature – Weaving our Web of Life
We will  have two days to build our sisterhood and set our wild intentions for ourselves and our sisterhood. We will explore the questions: How does Mother Nature speak to us? How can we attune to this language? From the beginning of time, Humans have turned toward the natural world for healing and spiritual direction. Learning to interpret and align with the powers of nature helps us awaken our ecological selves, fulfill our destinies, and live purposeful, healthy lives in balance with all our relations.   May classes will help students develop the basic building blocks of an ancient nature vocabulary based on symbols, archetypes, elements and myths to better decipher the Wisdom of the Earth.  In this month, we will weave together ecology, mythology, and ethnobotany as we explore our inner and outer nature. Students will discover how they are interwoven within the web of life on a physical, spiritual and emotional level.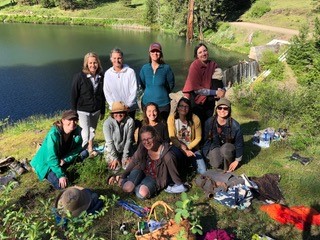 Ritual Bath
We will also create a ceremony that honors our intentions and the beginning our wild journey by immersing ourselves in a ritual bath.  We will create a container of empathy and gratitude and immerse ourselves in living, healing waters at the Mikvah (ritual bath)* at Jackson wellsprings.  This is a wonderful way to ritually release what no longer serves us, while at the same time welcome aspects or our wise, wild selves we wish to invigorate. The mikvah at Jackson wellsprings is located in a private, gated garden where three warm water springs flow into Wildcat Gulch.
Additionally, we will delve into the The Work That Reconnects, a body of work developed by system theorist and Buddhist Scholar Joanna Macy that addresses the crises of our times through a Gaian lens. The Work invites us to honor our pain for the world and go forth with new eyes through the bottleneck of the our times into the Great Turning.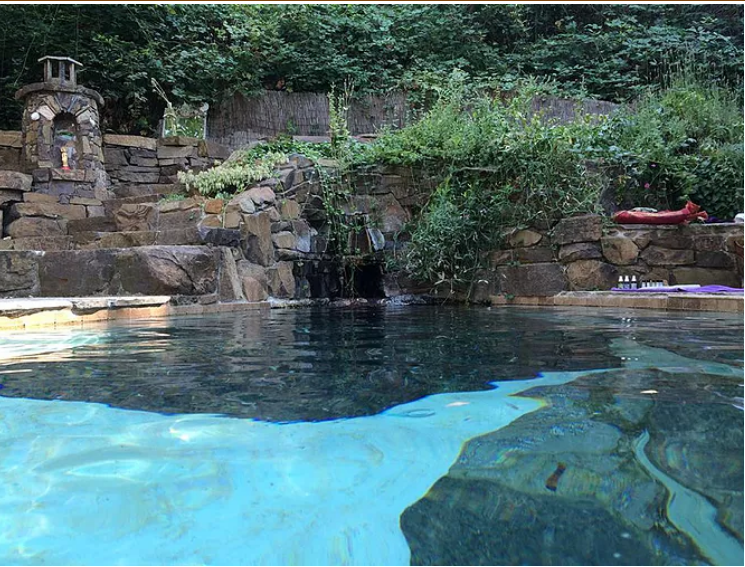 May 2019
Learning to See the Plants Around Us, Beginning Botany and Plant Sex 101
We will explore the gorgeous spring bloom to see the intricate beauty of flowers through the eyes of a botanist. We'll discuss how plants are classified and the anatomy needed for identification.  We'll take a walk down a gorgeous wildflower covered trail and take time to fully see and identify the plants around us. We will learn to use basic botanical keys in the field and start to recognize the floral patterns of major plant families. We will also begin our studies of the ethnobotany of the area and meet some top rate medicinal and edible plants.
"No one really sees a flower – it takes time, like having a friend takes time"
– Georgia O'Keefe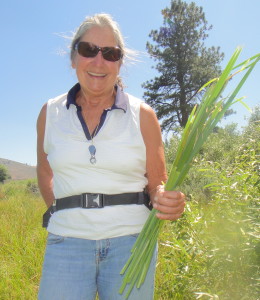 June 2019
Our Healing Nature
During the month of June, we will delve into the science and art of herbal medicine. We will learn the basics of traditional western herbalism and herbal medicine making.  We will identify and use local plant medicines. Students will take home hand-crafted medicines and begin to build their own herbal medicine chests to better care for themselves and loved ones.
Additionally, will also focus on ecological relationships and explore our own relationship to healing and our nature. Together we will explore the question: What does it mean to heal ourselves, our community and the planet? Powerful medicine resides not only in the plant but lives in the relationship between the healer and the plant. We also partake in a Plant Spirit Journey increasing our ability to source directly from the plants for healing wisdom.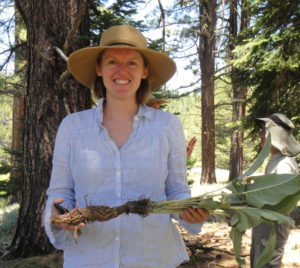 July 2019
Restoring the Balance – Restoring the Ceremony
All over our beautiful Earth, legends foretell that our precious relations in nature will cease to exist when humans stop honoring, celebrating and caring for them. Embedded in this world view is that we must follow Nature's three R's – Respect, Reciprocity, Relationship. Ceremonies that honor the earth demonstrate respect, create a relationship, and reciprocate the gifts we receive. It is this relationship that ultimately instructs our sustainable management of our resources because these celebrations reorient our hearts and minds to a place of belonging within the web of life. When we act from this place, we can only act in a way that mutually benefits ourselves and our relations in nature. When we change our relationship to nature, we change how we impact our environment. How do we create meaningful, authentic rituals appropriate to our times?
Together we will take a beautiful hike, connect to deeply to nature and co-create a nature healing ritual that feels authentic to our group and our times.
September 2019
Feasting on our Wild Harvest
Join your sisters on this three day Wild Women adventure as we harvest what has grown from our collective and personal energies. Students will partake in a solo mini-vision quest to gain insight and direction.  Afterwards, we will share our experiences and insights. We will prepare, and feast on, a dinner of wild foods including acorns, elderberries and bay nuts.  We will share stories, songs, knowledge, joy and community in a beautiful natural setting. There will be plenty of time for nature connection, plant walks, medicine making and harvesting all that we have grown in the previous six months.
*Schedule subject to change based on the desires, interests and needs of the group.